Ph: 904.693.1152
Fax: 904.693.1153


---
---
Florida License # R 2400022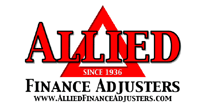 Welcome to FCFR
First Coast Florida Recovery, Inc. is a professional repossession agency located in Jacksonville, Florida. We are properly licensed, insured, and bonded for $ 1,000,000.00 through Allied Finance Adjusters. We believe continuing our education in our industry is important, so we are proud members of Allied Finance Adjusters who require their members to attend RSIG training and certification classes in our individual states. This ensures the safe and efficient collection of your valuable collateral.

FCFR covers several counties in north Florida and south Georgia. Please enter a specific zip code below to determine if it's in our coverage area:


First Coast Florida Recovery, Inc. is equipped to repossess all types of assets:
Automobiles
Trucks
Trailers
Motorhomes
ATVs

Tractors
Heavy Equipment
Boats
Campers
Farm Equipment
We look forward to hearing from you to discuss how we can take care of your collateral recovery needs in Florida!
First Coast Florida Recovery, Inc.
Your First Choice for Repossessions in Florida
---